We went to the Dairy Land Farm World (near Newquay in Cornwall), whilst we were on a caravan holiday at John Fowlers in Widemouth Bay.
The admission price is the same for children and adults, with those under 3 feet tall being free. I thought this was expensive for children, but by the end of the day we were happy that it was money well spent.
The day had started out looking quite wet, but in the end turned into one of the sunniest days of our holiday. This was fortunate as there was quite a lot of outdoor activities that we did in the dairyland farm world. There is some shelter if it rains, but activities are restricted. Indoor included the milk an artificial cow, the barn with animals (including the pet corner) and the museum and commercial milking area.
In addition outdoors there is a good playground, a digger sand pit (there was also one with some shelter), an obstacle course, an aerial slide (bit big for our kids) and some outdoor sit on tractors (addition £1 cost).
The outdoor electric tractors were great fun as adults can ride with the children. I even think the children enjoyed them as well.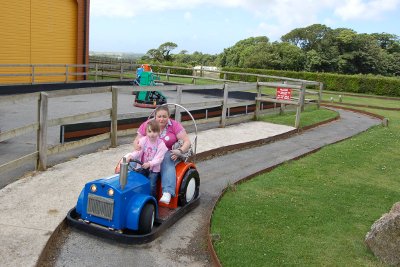 There was also a pony ride available at certain times, again for a small additional charge, which our daughter loved.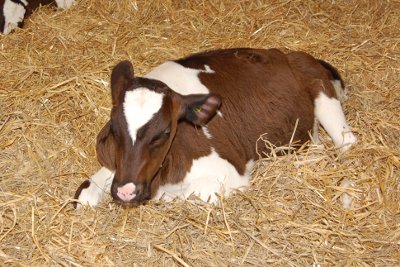 Later in the day they milk the cows in a commercial milking area. I'm sure it would be good to watch and very educational, but we went into Newquay later in the day so didn't get a chance to see that.
Also see
Other farm and animal days out