It's now become a tradition for me to publish a Christmas blog post each year. As well as using this as an opportunity to look back on the past year I've also given one last Christmas present in the form of a donation to a charity that I've chosen each Christmas.
This year I've given the donation to a charity that I have donated to before, but not for some time which is the Make-A-Wish foundation.
Make-A-Wish grants magical wishes to children and young people fighting life-threatening illnesses.
There are some very moving stories of children that have been through such a lot, on the website. I'm thankful my children are both healthy and hope that remains the case.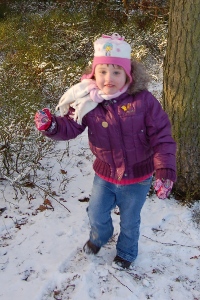 This year has been another busy year with Oliver becoming a toddler and Amelia starting school. They are both doing great, but they can be a real handful at times.
I finally got motivated enough to succeed in losing a significant amount of weight. One of the motivations for this is for the benefit of my health and to be able to enjoy helping my children to grow up in the years to come. You never know what may come your way, but at least I've done one little bit towards aiming for a long-life. The next challenge is to try and keep healthy, which is going to be a bigger challenge itself.
I really enjoyed Amelia updating us on thing's she has learnt at school and seeing her in her Nativity play. I think there are some-things that you don't really appreciate the significance of until you are a parent and that is one of them. She's also going to be in a pantomime in the new year which she is very excited about.
Oliver is growing up very quickly and it seams hard to remember that he was still only a baby this time last year.
We've certainly got some happy memories from this year and I can't wait to see their faces tomorrow after Santa has been.
I'd like to wish everyone a Merry Christmas and a Happy New year
Previous Christmas Messages