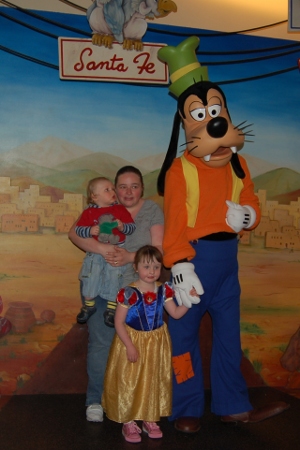 We have recently returned from a trip to Disneyland Paris (aka. Eurodisney). I will write up a proper review, but meanwhile here is a diary through the eyes of Tatty Teddy.
Tatty is from our children's nursery who goes off with the kids whenever they go on holiday. A holiday diary is then written up into Tatty's book complete with a few photos. We've had Tatty before: Tatty Teddy visits Holland.
Rather than just put it in the book I've also created an online PDF version using OpenOffice.org (free Office suite) so that we can keep a copy for future and so that it can be shared with others.
Lookout in future for my full review which will be available at the Holidays in UK and Abroad section of the Watkissonline baby and child pages.
Another Holiday with Tatty Teddy (Holland)
An earlier trip to Paris and EuroDisney (Keycamp)